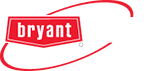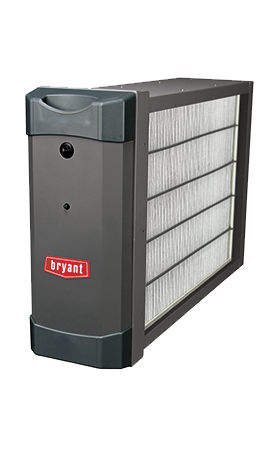 Air cleaners effectively remove bacteria, pollen, animal dander and other pollutants as small as 0.01 microns. That's 18,000 times smaller than the head of a pin. The higher the Minimum Efficiency Reporting Value (MERV), the more efficiently the cleaner removes particles. We offer air cleaners that range from MERV 10 to MERV 15 to meet your needs. For those families that have severe allergies, we also offer Whole House High Efficiency Particulate Arresting (HEPA) filtration systems.
Air Purification Product Offering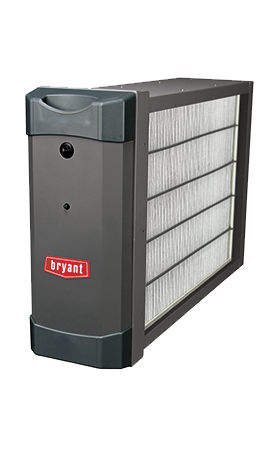 Evolution® Air Purifier
View Brochure
Model Family: DGAPA
Filter efficiency: MERV 15 filtration captures up to 95% of particles
Germicidal rate: Kills or inactivates up to 99% of germs captured
Warranty: 10-year parts limited warranty upon timely registration
Manufacturer's Stated Benefits:
Patented Captures & Kills™ technology
Can clean up to 100 times more air than portable units
Proven effective against 3 common pathogens: human influenza common cold surrogate Streptococcus pyrogenes
Narrow cabinet design for easier installation in tight spaces
Helps protect heating and cooling equipment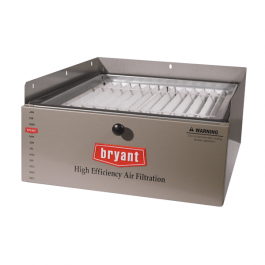 High Efficiency Fan Coil Filtration
View Brochure
Model Family: FNCCAB
Filter efficiency: Merv 8 Efficiency
Germicidal rate:
Warranty:
Manufacturer's Stated Benefits:
Easy Filter Access
Insulated Cabinet
Trouble Free Installation- No electricity is required.
Nearly Maintenance Free Operation- The only maintenance required is replacing the media filter cartridge when needed.